OnlyFans is a subscription-based multimedia provider based in London, United Kingdom. Tim Stokely and his elder brother, Thomas, launched it with a $13,000 loan from their father.
Tim has owned a couple of websites in the same business, but none of them were particularly successful. He, however, learned from his previous failures and developed a referral system for OnlyFans that rewarded third parties for bringing new content providers to the site.
In 2018, Tim sold 75% of his stake in Fenix International (the parent company of OnlyFans) to Leonid Radvinsky, a Ukrainian-American entrepreneur and owner of a popular porn site.
On this page, you'll find: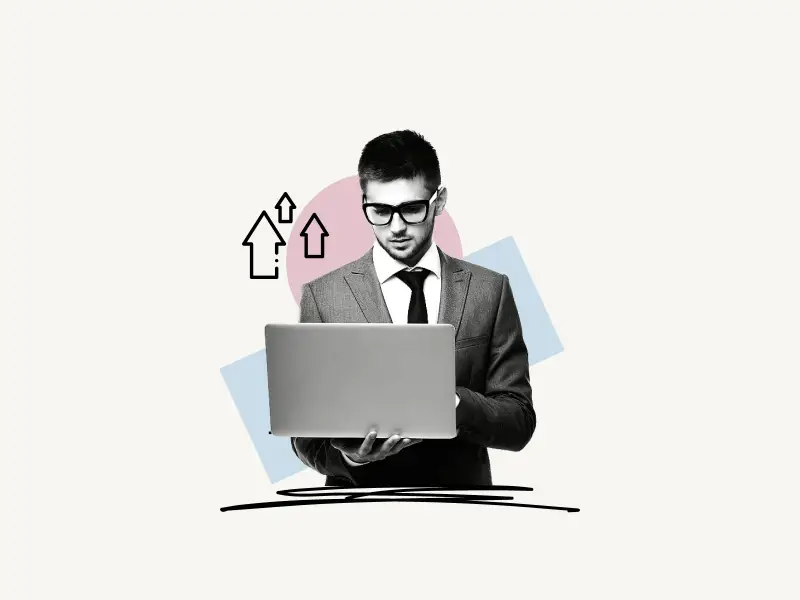 OnlyFans Key Statistics
OnlyFans is used by almost 170 million people.
OnlyFans' platform is ad-free.
Every day, OnlyFans adds 500,000 new users.
If OnlyFans goes public, it may have a multibillion-pound valuation, making it one of the UK's largest technology companies.
Around 45% of OnlyFans' users are from the United States, 7% from the United Kingdom, 5% from Canada, 3% from Germany, and another 3% from Australia. 37% of users are from other countries.
OnlyFans surpassed one million users in 422 days. This amounts to a daily average of 2370 users.
OnlyFans has over 1.5 million content creators.
Top OnlyFans creators earn an average of about $100,000 every month.
OnlyFans creators make an average of about $151 per month.
The average subscription fee for OnlyFans is $7.20.
The top 1% of accounts earn 33% of all revenue on OnlyFans, while the top 10% earn 73%.
According to various sources, OnlyFans is having difficulty attracting outside investors.
Each year, around 300 users make at least US$1 million.
OnlyFans Overview
| | |
| --- | --- |
| Launch Date | 1st July 2016 |
| HQ | London, United Kingdom |
| People | Amrapali Gan (CEO), Tim Stokely (Founder), Thomas Stokley, Guy Stokely. |
| Employees | 200 |
| Status | Private |
| Owner | Fenix International Limited |
OnlyFans User Statistics
OnlyFans' initial growth was fueled by both amateur and professional sex workers. The site continued to increase in popularity after Cardi B and actress and singer Bella Thorne joined.
OnlyFans' popularity skyrocketed during lockdowns, growing from less than 20 million users before pandemic to more than 120 million, as bored consumers sought amusement online and unemployed entertainers stepped in to give it.
In April 2020, CEO Tim Stokely stated that OnlyFans added over 200,000 new users every 24 hours and 7,000 to 8,000 new creators daily. OnlyFans has 85 million members and over a million producers as of late 2020.
| | |
| --- | --- |
| First 1000 Users | July 20, 2016 |
| First 10,000 Users | September 8, 2016 |
| First 100,000 Users | January 9, 2017 |
| First 1 millionUsers | September 14, 2017 |
| First 10 million Users | July 4, 2019 |
| First 100 million Users | January 2021 |
OnlyFans was launched on 1st July 2016 and reached its first 1000 users in under 20 days.
OnlyFans reached a million users in exactly 422 days. This equates to an average of 2370 users every day.
And, as a result of the Covid-19 lockdowns and the engagement of some well-known celebrities, OnlyFans grew from 100 million to 100 million users in less than two years.
Among the 100 million users, 87 million are male, 10 million are female and 3 million have not specified their gender.
Around 45% of OnlyFans' users are from the United States, 7% from the United Kingdom, OnlyFans Stats from Canada, 3% from Germany, and another 3% from Australia. 37% of users are from other countries.
OnlyFans Creator Statistics
OnlyFans claims to have more than 1.5 million content creators, according to the site.
Fitness experts, musicians, models, and even prominent celebrities are some of the content creators on OnlyFans.
OnyFans continues to draw thousands of new content creators every day.
| Date | Number of OnlyFans Creators |
| --- | --- |
| December 2019 | 100,000 |
| May 2020 | 450,000 |
| December 2020 | 1 million |
| February 2021 | 1.2 million |
| September 2021 | 1.5 million |
Top Celebs on OnlyFans
Bhad Bhabie
Cardi B
Dj Khaled and Fat Joe
Jordyn Woods 
Bella Thorne
Amber Rose 
Chris Brown
Blac Chyna 
Rubi Rose
Tana Mongeau
Top categories on OnlyFans
OnlyFans was becoming a hub for NSFW (not safe for work) or sexual content. This does not imply that OnlyFans has any other kind of content.
However, it may be one of the most engaging platforms for a variety of content types, such as the ones listed below:
Fashion and Modelling
Health and Fitness Coaching
Travel Blogging
Funny Videos
Gaming
Cooking Recipes Tutorials
DIY Tutorials
Beauty Tips
 Influencer Vlogs
OnlyFans Earning Statistics
The platform sets the minimum and maximum subscription fees that creators can adjust. The lowest monthly subscription fee is $4.99 and the highest is $49.99.
Creators on OnlyFans may also post tips or even private messages for a $5 fee, which they could charge to their followers. Additionally, creators can offer their members discounts that are tailored to their needs.
OnlyFans receives 20% of the amount made by the content creator, while content creators keep 80%.
Timothy Stokely, the founder of OnlyFans, revealed that they pay over $200 million every month to content creators.
Top Earning Creators on OnlyFans
Blac Chyna- $20 million
Bella Thorne- $11 million
Cardi B- $9.34 million
Tyga- $6.49 million
Mia Khalifa- $6.2 million
Erica Mena- $4.49 million
Pia Mia- $2.22 million
Safaree Samuels- $1.91 million
Megan Barton Hanson- $1.06 million
Jem Wolfie- $900,000